Swink Electric is the best electrician in Lake Worth Florida. We have a talented team of certified electricians who are ready to help. Every job, no matter the size gets the same high level of professionalism and attention with Swink Electric.
As the best electrician in Lake Worth Florida, Swink Electric can take care of all of your electrical needs. Whether it is a panel upgrade, hanging light fixtures and televisions, installing smart home lighting, or doing a full remodel, we have you covered.
Our certified electricians are top-notch with skills that help our clients get the electrical services they need. But the most important ideal we have is that every job, no matter the size are treated the same.
Some electricians, and even contractors will give more attention to jobs that pay more. However, Swink Electric knows that building a good business means being professional on every job site.
That professionalism has helped us in becoming the best electrician in Lake Worth Florida. Our electricians are highly skilled, and those skills are put to use on small jobs like rewiring for a television hanging all the way to wiring a new building.
However, saying you're the best is one thing, being the best is what makes the difference. Luckily, there are a few things you can look for that prove you're dealing with a top-rated electrician. Certifications, experience, and testimonials can point you in the right direction.
Best Electrician in Lake Worth Florida | Certifications
The state of Florida requires all electricians to be certified to accept work. The certification process is a lengthy one that puts the electrician's skills to the test. Swink Electric is state-certified and has completed that testing to ensure we can complete electrical work.
Additionally, we have a Master Electrician on our team that delivers exceptional design and ensures all work is delivered to the absolute highest level. This certification also allows us access to job site insurance which helps keep us and our clients safe.
You can ask any electrician about their certifications and should be given up-to-date information about their status.
But certifications can only get you so far. People also want to know that their electricians will not take their time on the job. Then we must look at experience.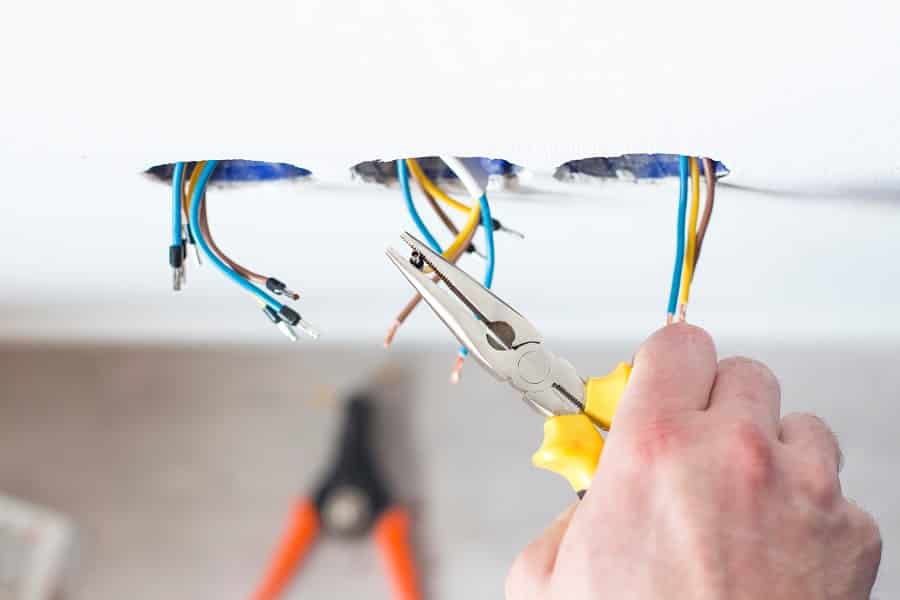 Experience
The best electrician in Lake Worth Florida has the experience required to be able to handle any job. Swink Electric has been in business since 2003 – how is THAT for experience?
Our experienced electricians can pull from past experiences to assess the presented issue quicker and will have the experience to draw upon to solve the problem thoroughly. This means the job can be done quicker, and that means savings for you.
Testimonials
Finding the best electrician near you can be challenging. You will need to do some leg work to ensure you find someone you can work with that is properly certified and has enough experience for the job.
But you can make things quicker with testimonials from those who have previously worked with that electrician. Swink Electric is the best electrician in Lake Worth Florida, and plenty of reviews speak to that fact.
"We have used Swink Electric for over 10 years. We recommend Swink Electric for the electric on our proposals for pump installations."
"Swink Electric is a first-string electrical contractor on Dream Team of contractors for my home renovation business."
"They are so efficient and work tremendously hard. A great crew that will never let you down. Highly recommendable!"
"Their staff is well organized, very attentive to our tight construction schedules, and knowledgeable of the current products available to help our clients achieve the best possible value for their home."
Contact us today to learn more about how Swink Electric can help you with your electricity needs. Call us at 561-683-1512.